Sierra Iris - Species and Hybrids in Butterfly Valley, Plumas County
Photos by Ron Parsons
The 500 acre Butterfly Valley Botanical Area north of Quincy was set aside in 1976 as a region of exceptional botanical wealth. The reserve hosts more than 500 species of vascular plants. This is a region in the Plumas National Forest where three major mountain systems come together. Here, California's Sierra Nevada Mountains, the Washington-Oregon-California Cascade Range, and the coastal Klamath Mountains reach their northern, southern and eastern edges. It also a place of range-overlap for two Pacifica iris species with very different histories - the farthest north of the Sierra Nevada's Iris hartwegii, and the farthest east for the Klamath Range's Shasta iris, Iris tenuissima.
Author-photographer Ron Parsons visited Butterfly Valley in mid June of 2011, finding both Sierra iris, and hybrids between it and long floral tube Shasta iris.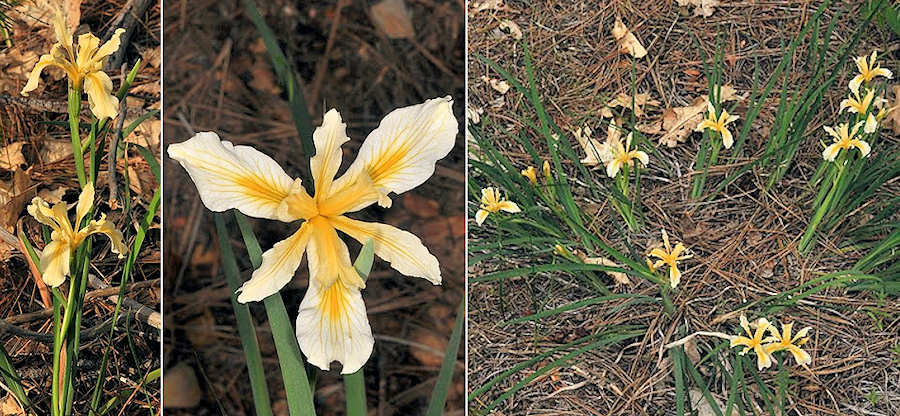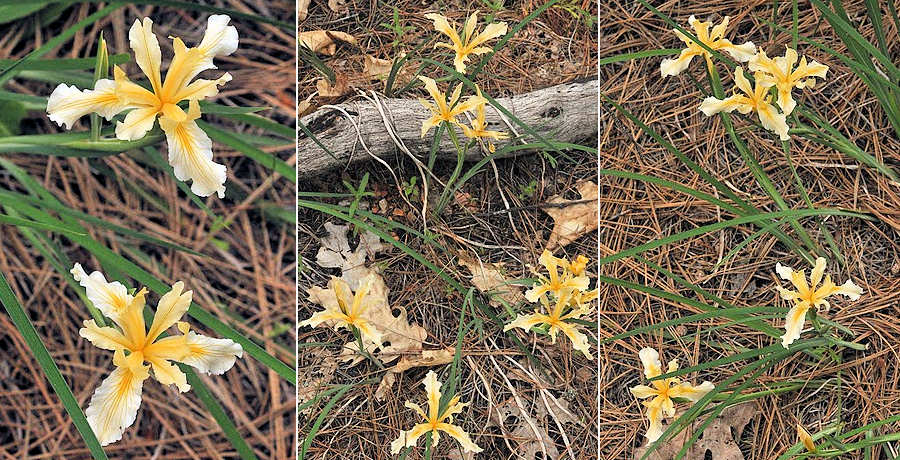 Iris tenuissima reaches the eastern limit of its own distribution in this same general area. It can be found slightly farther west, along the north fork of the Feather River. And a few miles further north around Lake Almanor and Greenville lives the Sierra iris's unusual subspecies Iris hartwegii pinetorum, whose two flowers often open at the same time. Its flowers look very much like those seen in the photos above, and it too almost certainly started as a hybrid between the Sierra iris and Shasta iris.